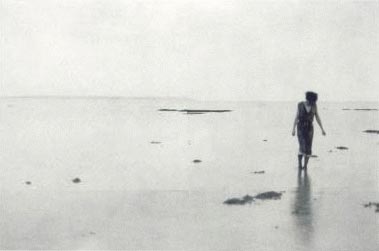 Some bands I love
Some great indie labels and music sites
Favorite albums
I spend a lot of time, and way too much money, on my CD collection. Here's a pretty eclectic list of some of my all-time favorite bands and my favorite records by them:
Abba: Greatest Hits
And Also the Trees: most all, especially Virus Meadow
Virginia Astley: Hope in a Darkened Heart
Bailter Space: Robot World
Bark Psychosis: Independency or Hex
Bauhaus: Mask
Big Star: most all, especially 3rd
Björk: Vespertine
Blondie: Eat to the Beat
Breathless: Between Happiness and Heartache
David Bowie: either Low or Heroes
Kate Bush: many, especially The Dreaming or Hounds of Love
Catherine Wheel: Ferment
Chris & Cosey: Techno-Primitiv
Cindytalk: all, especially In This World
Clan of Xymox: Clan of Xymox or Medusa
Clinic: Walking With Thee
Cocteau Twins: all, but especially Treasure, Victorialand, or Milk and Kisses
Coil: Love's Secret Domain
Cranes: Forever
Cure: many, especially Faith and Pornography
Dead Can Dance: either Dead Can Dance or Within the Realm of a Dying Sun
Depeche Mode: Black Celebration
Nick Drake: Pink Moon
Duran Duran: Rio
Durutti Column: LC
Echo & the Bunnymen: Ocean Rain
Elbow: Asleep in the Back
Brian Eno: either Music for Films or Apollo
Felt: either Crumbling the Antiseptic Beauty or Forever Breathes the Lonely Word
Flying Saucer Attack: Further
John Foxx: Metamatic
Jon Hassell & Brian Eno: Fourth World: Possible Musics
House of Love: Babe Rainbow
Hula: Murmur or 1000 Hours
Icehouse: Primitive Man
In the Nursery: Twins or Stormhorse
Interpol: Turn on the Bright Lights
Japan: Gentlemen Take Polaroids or Tin Drum
Jesus & Mary Chain: Psychocandy
Joy Division: Closer
Kraftwerk: Trans-Europe Express or The Man-Machine
Labradford: Labradford
Low: Secret Name or Things We Lost in the Fire
Lowlife: Diminuendo
Lush: Gala
Mogwai: Rock Action
Mojave 3: Ask Me Tomorrow
Moose: xyz
Múm: Finally We Are No One
My Bloody Valentine: Loveless
New Order: Power, Corruption & Lies
Gary Numan: The Pleasure Principle
OMD: Architecture and Morality or Dazzle Ships
Pale Saints: In Ribbons
Placebo: Without You I'm Nothing
Portishead: Dummy
Psychedelic Furs: Forever Now
Queen: A Night at the Opera
Radiohead: most of them, especially The Bends and OK Computer
Red House Painters: Red House Painters (rollercoaster cover)
REM: Murmur
Ride: Nowhere
Roxy Music: Avalon
Scala: To You in Alpha
Seefeel: Quique
Shelleyan Orphan: Helleborine or Humroot
Sigur-Rós: ( )
Simple Minds: Sons and Fascination or New Gold Dream
Slowdive: either Just For a Day or Souvlaki
Smiths: either The Smiths or The Queen Is Dead
SPK: Zamia Lehmanni (Songs for Byzantine Flowers)
Sparks: Propaganda
Spiritualized: Lazer Guided Melodies
Spoons: Arias & Symphonies
Stereolab: Transient Random-Noise Bursts with Announcements
Suede: Dog Man Star
Sundays: either Reading Writing & Arithmetic or Blind
Swans: Children of God
Swervedriver: Mezcal Head
David Sylvian: either Brilliant Trees or Gone to Earth
Talk Talk: most all, especially The Colour of Spring, Spirit of Eden & Laughing Stock
Tears for Fears: the Hurting
This Mortal Coil: all, It'll End in Tears, Filigree and Shadow, and Blood
U2: either Boy or October
Ultravox: either Systems of Romance or Vienna
Velvet Underground: the Velvet Underground & Nico
Scott Walker: Climate of Hunter
Wolfgang Press: The Legendary Wolfgang Press and Other Stories
Additional bands/musicians I love
Air, the Album Leaf, Alpha, Altered Images, Tori Amos, Amp, Aphex Twin, Arab Strap, Auburn Lull, Autechre, the Autumns, A Beautiful Machine, Belle & Sebastian, Bethany Curve, Boards of Canada, Boo Radleys, Bowery Electric, Broadcast, Tim Buckley, Harold Budd, Built to Spill, Cabaret Voltaire, the Carpenters, Chapterhouse, Clock DVA, Coldplay, Curve, the Czars, Iris Dement, Dif Juz, DJ Shadow, the Doves, Earwig, the Ecstasy of St. Theresa, Roger Eno, Everything But the Girl, the Fixx, Future Sound of London, Geneva, Lisa Germano, Goldfrapp, Grandaddy, Grenadine, Gus Gus, Halou, P.J. Harvey, Heligoland, the Helio Sequence, His Name is Alive, Mark Hollis, Jessamine, Even Johansen, Jay-Jay Johanson, Kitchens of Distinction, Laika, Lovesliescrushing, Mahogany, Main, Mandalay, Massive Attack, Modern English, O.Rang, Sinead O'Connor, Mary Margaret O'Hara, Bjorn Olsson, the Orb, Orbital, Plastikman, Revolver, Saint Etienne, Scorn, Nina Simone, Siouxsie & the Banshees, Skinny Puppy, Smashing Pumpkins, Starflyer 59, Third Eye Foundation, Tram, Travis, Underworld, Verve, Visage, Whirlaway, Windy & Carl, Xmal Deutschland, the Zephyrs.